We're Your Local Home Improvement Contractors in Massachusetts
Ben's Construction Inc is a family-owned business based in Massachusetts. We offer residential and commercial construction services, and we specialize in roofing, siding, gutters and general construction.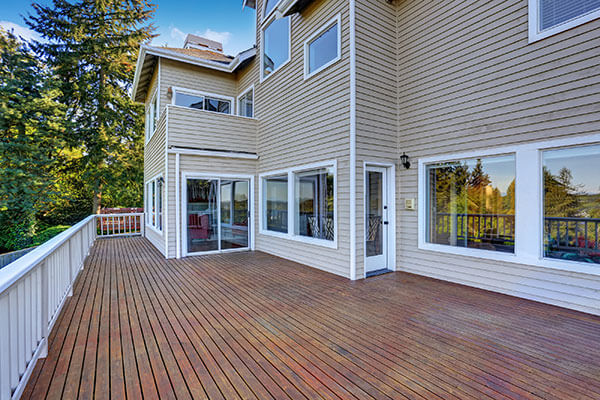 Our commitment to our customers is our priority.
As professional home improvement contractors, we have established an outstanding reputation for delivering quality work, value and timely performance. We strive to build long-term relationships by providing services to fit each customer's unique needs and requirements.
A Message From Our Owner
"I started working in construction and specializing in all types of roofing in 1999. Since then, I have personally been involved in every job I have done and have been dedicated to providing customers the highest standards of work. I hold all licenses and insurances required in the state of Massachusetts, Rhode Island, New Hampshire and neighboring New England states.
Our core values are Integrity, Quality and Responsibility.
"We know we have the responsibility to provide professional services to add value to our customer's property. We work with consistency and do business based on our values to produce outcomes for our customers that go beyond expectations. Our goal is to provide exceptional service to our customers. Every job is performed with integrity and honesty."
– Benjamin Aguirre,
Owner of Ben's Construction Inc
Our Certifications & Qualifications
Unrestricted Construction Supervisor License # CS106474
Home Improvement Contractor (HIC) 171989
Contractor's Arbitration & Guaranty Fund
OSHA Outreach Training for the Construction Industry
GAF Certified Roofing Installer
Trex Decking Certified Installer
Lead Safe Renovator & Low Risk Deleading
Vinyl Siding Certified Installer
James Hardie Certified Installer
Metal Techniques Certification
Installation Masters Certification in Windows & Doors
Wentworth Institute of Technology Architectural Technology
Contact Us Today for a Free Consultation
Get in touch with Ben's Construction Inc today for a free consultation and free estimate for our services. We'll be glad to discuss your general construction or home improvement needs and help you explore your options. Call us today at (508) 962-2417 or fill out the online form to get started.